I've been doing a little research as to what's in for fashion this Spring 2011 and here's what I've found….
BOLD…BRIGHT…NEUTRALS…WHITES & GLAM?…
I know that's quite the mix isn't it? But according to reliable sources here's the skinny on what's popular for Spring colors/textures 2011.
Chunky pieces of bold statement jewelry, colors that are bright yet sophisticated, neutrals with exotic texture accents, mix match patterns, white from head to toe with earthy jewelry accents and even Glam is doing the time warp again… You might as well consider 'anything goes'!.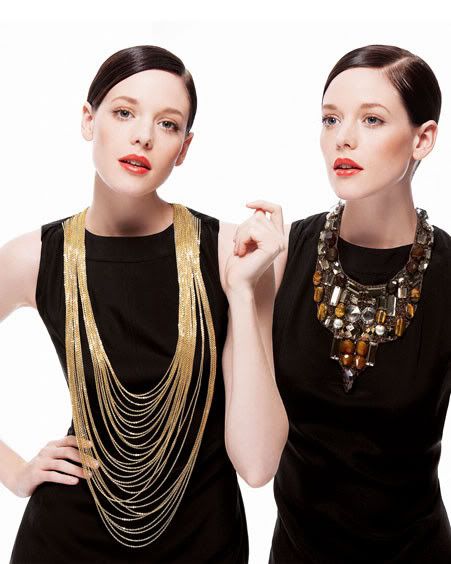 For those who love color play in their wardrobe you can feel free to bold it up by accessorizing with graphic gutsy hues.
Cobalt, neon and everything in between…
& FYI orange is all the rage this Spring!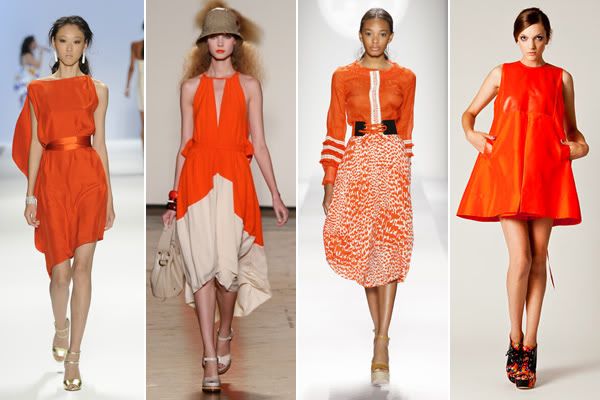 And for you less daring lasses, neutrals are still the mainstay. Khaki is always 'in' and probably always will be! Don't forget there are so many variations of neutrals you might incorporate into your muted palette choices such as taupe, tan, beige, cream, ivory, gray & black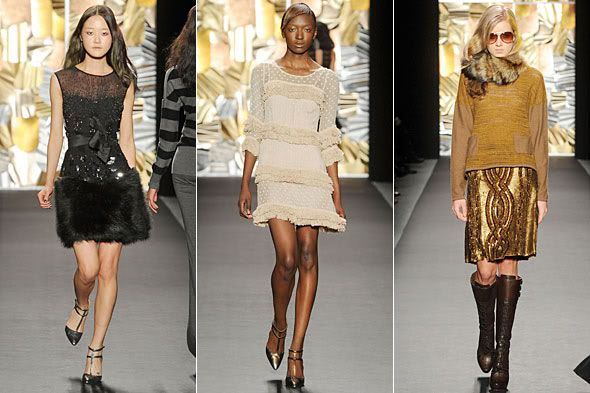 Not being able to wear white past Labor Day is a thing of the past as this hue 'or rather the non-hue' has been sticking around a lot longer. White is timeless, crisp and fresh and is a good base for accessorizing.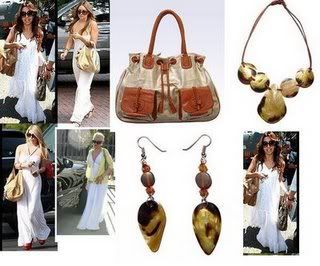 I was surprised to find out that Glam is making a comeback this Spring. Too bad I didn't hang onto any of my wardrobe from back in the 80's I'd be all set for this year as pop deco prints, metallic hues, rhinestones, leather and lace are on the scene!
The choices this year are endless so whatever works for you go out and work it girl and remember this is your year to shine!
source :
stylelist.com
,
fashion-era.com
,
uk.ykone.com