Did anyone happen to catch the 2011 Grammys this past Sunday? There were fashion faux pas galore! In my opinion, the two worst dressed of the evening were pop super star Rhianna and Florence Welch of 'Florence & The Machine.
First off it's hard to believe that the see through mess Rhianna was wearing was actually a piece from the upcoming Jean Paul Gautier Spring 2011 collection and Florence's drab yet busy all at the same time frock was actually a self inspired animal print designed by Givenchy.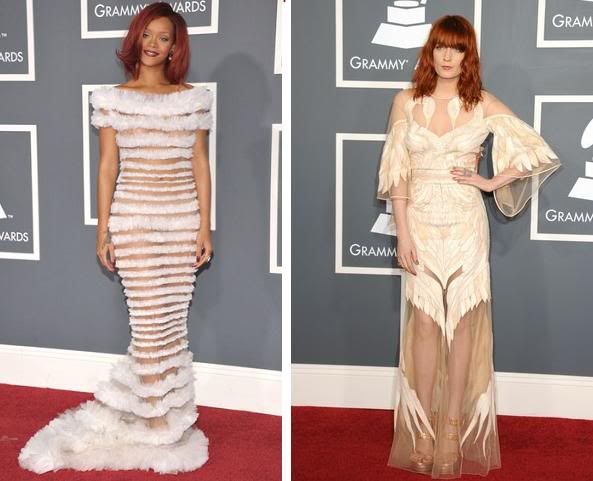 This is a music awards event right? So what's up with the Oscar'ish type evening gowns you know? J-Lo totally captured the vibe for the night as far as I'm concerned in the mirror embellished mini dress that was designed by Emilio Pucci's Peter Dundas.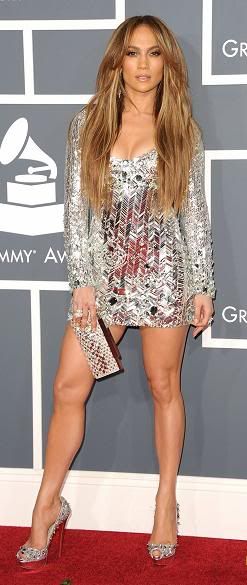 Kudos for the best dressed of the dudes goes to Adam Lambert who was tres' chic and sleek in all black of course! Although I have no idea who he was wearing, I do know that he was adorned with gorgeous beaded necklaces by 'Hellmuth'. A big… 'Oh no you didn't' goes out to Ricky Martin who donned the tightest pair of silver, what appeared to be spandex space pants that I have ever seen! "Did I hear that right Ricky? Armani designed those….seriously?" Mr. Martin obviously knew ahead of time he was going to be presenting Lady Gaga's performance so those trousers were a premeditated fashion disaster foiled attempt to upstage her I'm sure!…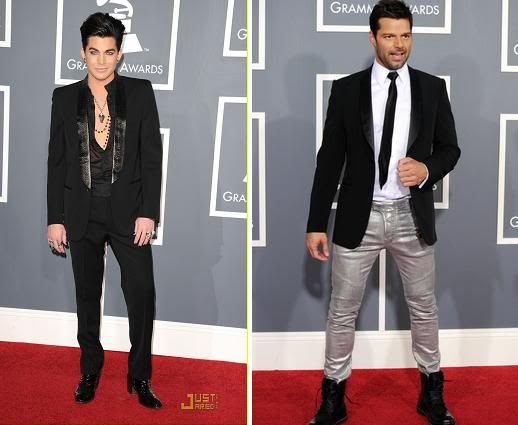 Speaking of 'The Lady known as Gaga'…Have you listened really closely to the beat of her new tune 'Born This Way'? It totally has undertones of Madonna's popular late 80's tune 'Express Yourself' in spite of the fact that Lady Gaga insists that Whitney Houston is her muse. Quite confusing I know! O.k., aside from that, was I the only one thinking Gaga was Madge redux circa 1980's last night with her attire? Minus the pointy shoulders and Ray Charles glasses she was a complete doppelganger…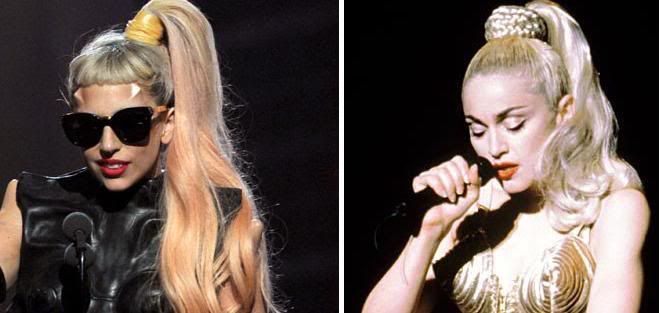 Gaga might very well be the performance artist extraordinaire but the truth remains…Madonna will always over shadow her as a cultural icon.
source : fashionspot gossiprocks justjared.buzznet theexaminer.com